What is Praeview?
Praeview (pronounced preview) is the first platform to combine specialist finance risk expertise with the power of data driven decision-making technology.
Developed exclusively with Praetura Group's five lending businesses using over 25 years of SME lending data and operational know-how.
More than a finance platform
More informed and faster decision-making at scale with end-to-end support on risk.
Sourcing and integrating information with partners and institutions to give a clear view of lifetime value.
Praeview correlates economic, industry and business-specific trends against the lending portfolio, offering custom reports and live updates to improve proactive management.
An overview...

Connect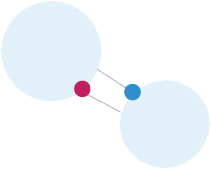 Inform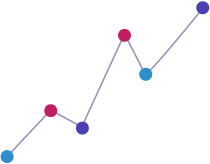 Assess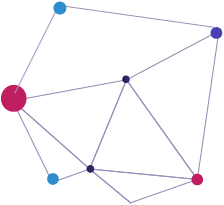 Monitor
Custom API Integration
Praeview integrates with your system and our partners
Accelerating the loan application process and improving the lending experience through seamless integration with APIs for origination platforms, technical partners and banking institutions
Connecting with partners to give complete application oversight
Accessing multiple data sources in real time
Quick and easy loan application submissions with indicative risk decision while you wait
Risk Assessment At Origination
Praeview informs decision makers by helping them to understand credit risks
Streamlining the financing applications assessment process by automatically generating detailed risk profiles that accurately reflect creditworthiness of an SME.
Combining information provided by applicants with the real-time data from industry best-practice sources and owned sources
Comparing multiple sources to complete the credit risk picture to reduce error or bias from a misleading single source
Data is enriched and refined by our proprietary algorithms leveraging over 10 years' experience in risk data utilisation in risk assessment & management
Proprietary Risk Scoring And Assessment
Praeview assesses lending applications with a unique risk score to support risk experts
Custom-built risk algorithms evaluating the likelihood of default and expected loss
Informing lending decisions to help determine terms and rates
Correlating to economic conditions, sector performance and asset class to risk potential
Assessing each business to match their needs to our lending products
Running compliance and risk policy checks automatically
Modelling the impact of the lending portfolio in real-time before agreement
Active Portfolio Management
Praeview offers intuitive reporting and proactive portfolio management
Identify current risk events and spot emerging trends in real time
Tracking owned and external data sources such as UK business default and personal bankruptcy trends by sector and location
Dynamic risk relationship network built in-house to blend credit expertise with significant data sets
Assess suppliers, customers, profitability, ownership and key relationships
Bespoke reports, visualizations and targeted alerts to support human-monitoring.
Driving lending efficiency for risk professionals and increasing profitability through more informed decisions.